Care topra MT-02

Convenient Functions Reflecting Opinion of Doctors
Curing program
As shown on Panel, 9 different curing programs are installed.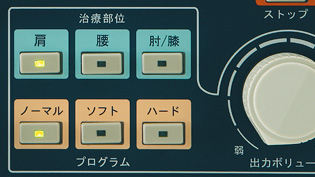 Adjustable heat output
Heat output, installed in the Topra pack, can be adjusted at 6 levels.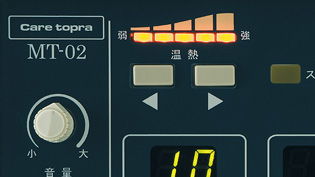 Auto-reset function for safety
In completion of treatment, output volume returns to zero position automatically.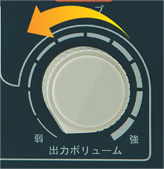 Monitoring Lamp
Monitoring lamp tells when treatment is finished.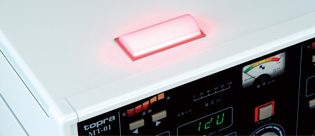 Detection system for conducting path failure
By detecting the breaking of wire, and insufficent water level at wet-cloth, then give a warning message as "To check the Topra pack".
Voice guide function
(Voice navigation system)
Voice guide function installed.
Topra Wave
Deep and Effective. Topra Wave – Unique and Revolutionary Square Wave Current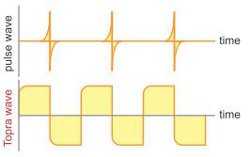 Compared to the genarally used pulse wave, the Topra wave produces a stronger and longer lasting electrical current. This greatly improves treatment results since the wave can overcome the resistance of the skin and muscle and penetrate deeply to reach the nerve or muscle of the affected area.

Topra pack VS Series
Gently encompass aching places and stimulate
them with heater-incorporated Electrode
Topra pack VS Series have been implemented the increased flexbility by using leather cover and further thinness by using titan polar which allows to fit firmly to aching places.
Furthermore, incorporated heater gives comfortable warmth during treatment.
Specifications
Model
Care topra MT-02
Care topra MT-02
219AGBZX00001000
Class Category
Class Category
Designated Control Medical Equipment
Qualfied
Qualfied
Low-Frequency Therapy Unit
Hot pack combined physiotherapy equipment
JMDN code
70627000
Jan code
4560231570698
Rated Electric Power
AC100V ( 50/60Hz )
Power Consumption
150VA
Protection Type against Electric Shock
Class I
Protection Level against Electric Shock
BF
Operation Mode Category
Continuous operation
Safty level of use in air/flammable
anesthetic gas, or oxigen or nitrous
oxide/flammable anesthetic gas
Unfit
Weight
6kg
Dimensions
[W]370X[D]280X[H]155(mm)
Treatment Duration
1~30 minutes
Output Current Max.
50mA (max. at 500ohm loading)
Output Voltage
Below Max 100V (at no-loading)
Cure Frequency
1~1000Hz
Pulse Range
0.5~500 (msec)
Output Wave Form
Topra Wave