Pain topra LCF-302W/304W

TOPRA WAVE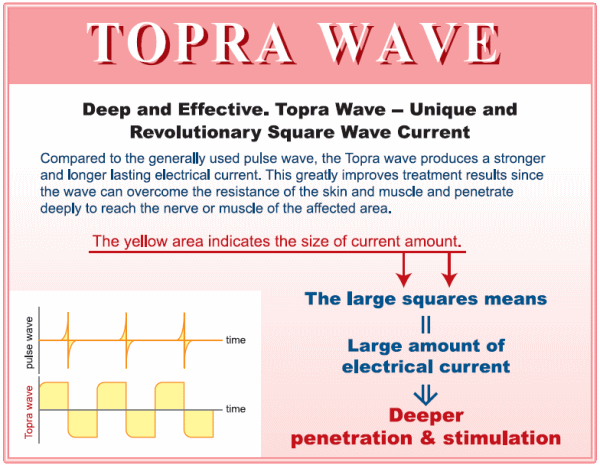 Water Electrode System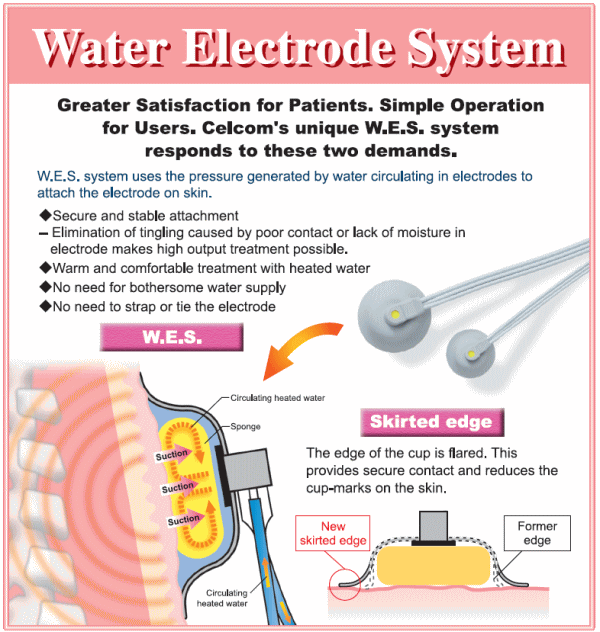 Two sizes of electrode fit to any area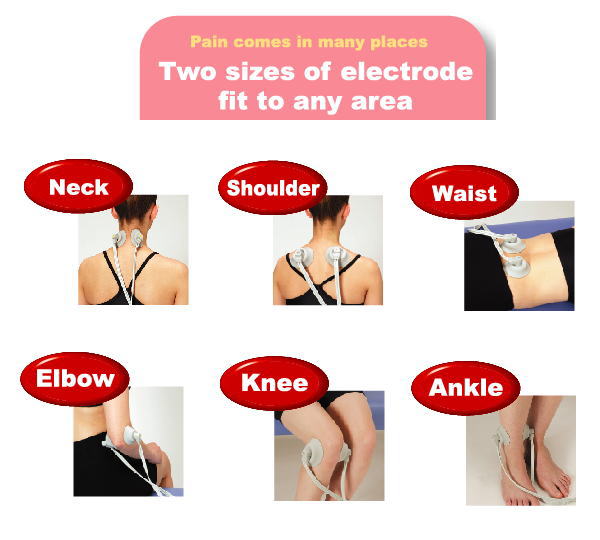 Convenient Functions Reflecting Opinion of Doctors

Easy Operation Panel
illustrated instructions and control keys designed in accordance with treatment procedure.

step 2 Setting of Suction Force
Five levels are available.(in topra pack use for heat level.)
step 4 Selection of Treatment Program
six built-in programs

neck,shoulder,waist,elbow,knee,ankle
Auto-reset feature
The output volume knob automatically returns to zero when treatment finished.
Alarm sound feature
Alarm sounds are made at the start of suction and finish of treatment for each channel.
Water Temperature Setting
Using the W.E.S system water circulates inside the electrode. The water temparature can be set between 31-41 C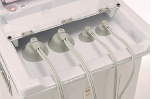 Tray for Electrode
Provides space for holding electrodes and built-in heater warms the sponges.

Topra pack(heater built-in electrode) can also be used.
Topra pack is optional for this model.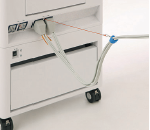 Hose Keeper
Prevents electrode cords from falling on the floor.
Cabinet
For compact storage of accessaries.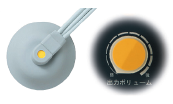 Clear Color Indication
Color marks on suction electrode and output volume knobs match for easy identification.
Safety Design
Built-in safety system automatically stops current output when an electrode becomes unattached from the treatment area.After re-attachment is confirmed, current output gradually restores to the set level.

Specifications
Model
Pain topra LCF-302W
Pain topra LCF-304W
Certification Number
218AGBZX0046000
218AGBZX0045000
Class Category
Class II Management Medical Equipment
General Name
Low-Frequency Therapy Unit/
Hot pack combined Physictherapy equipment
JMDIN
70627000
JAN
4560231570674
4560231570681
Rated Electric Power
AC100V (50/60Hz)
Power Consumption
480VA
640VA
Protection Type against Electric Shock
Class I
Protection Level against Electric Shock
BF
Operation Medical Category
Continuous operation
Safety Level of use in air /flamable
anesthetic gas, or oxigen or nitrous
oxide/flamable anesthetic gas
Unfit
Weight
66kg
74kg
Dimensions
[W]500X[D]600X[H]1430(mm)
Treatment Duration
1~30 minutes
Output Current Max.
Max 50mA for 500ohm resistance
Pulse Range
0.5~500 (msec)
Output Wave Form
Topra Wave
Output Channel
2 Channels
4 Channels
Treatment Program Setting
6 types (neck,shoulder,waist,elbow,knee,ankle)
Electrodes
WES electrode:VP-15,VP-16
Topra Pack VS series (optional)
Suction Level Setting
5 levels
Water Temperature Setting
36~41 C